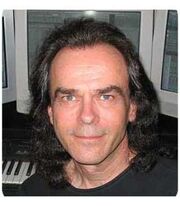 Duane Decker is an in-house composer/sound designer who has produced and composed around 700 music tracks for game and televison scores. As an audio game lead for Microsoft Game Studios, Decker created the scores for games such as MechAssult, MechWarrior 4, and MechCommander 2. In June 2003, Decker scored "Rise of Legend's" predecessor, "Rise of Nations", and it became the first game soundtrack to be released in 5.1 surround sound on DVD.
Decker went on to form DDMusic LLC, his own audio production company in 2003. This company produced the score for the Rise of Nations expansion pack - "Rise of Nations:Thrones and Patriots", TV advertising projects, and ultimately, the fully orchestrated, 95 minute score for "Rise of Legends".
Since late 2010, Decker has become an in-house composer and sound designer for Ignite Studios.